Quaint Summer Getaway Condo
This laid-back little condo is the definition of classic beach cottage-style. As one of the main hangouts for a family of six from New York City, it's an uncomplicated space that favors comfort over fuss.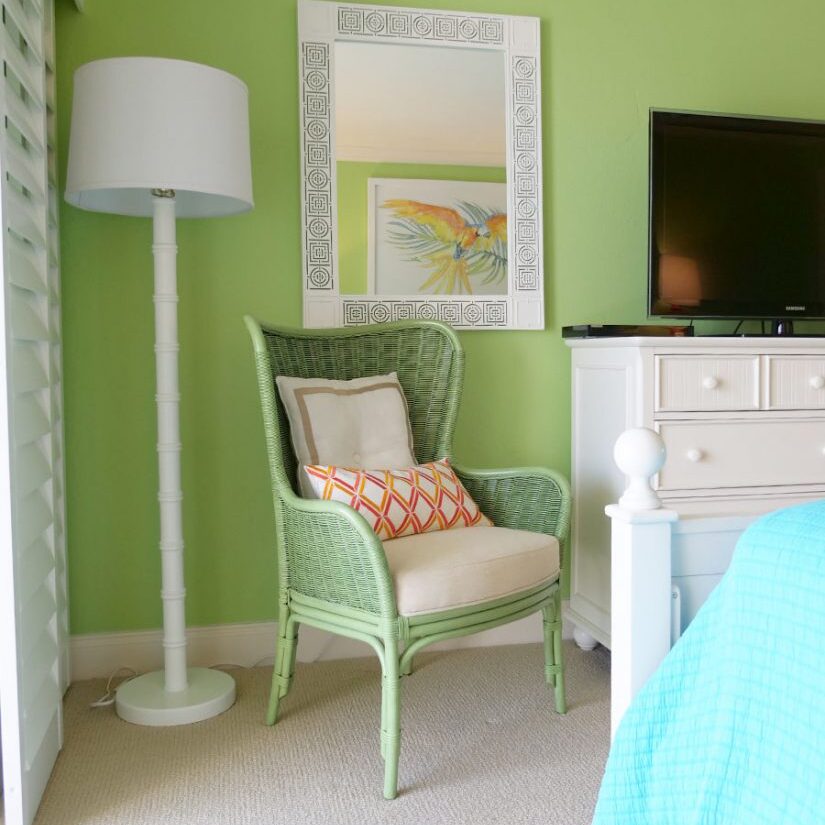 I worked with Bridget to completely overhaul my Sanibel Island condo that I had owned for over six years. The unit is a rental and had become worn and outdated over the years. Bridget did an amazing job of finding furniture, fabrics, and art that suited my tastes and that also appealed to a high-end rental market. She helped with new window treatments, bedding, carpeting, paint and more. Since I live in NYC, having someone so capable on site was invaluable. I highly recommend Bridget for any range of design needs.