Eastern exposed, Gulf Waterfront Condo
Exotic woods, new innovative finishes, marbles, granites and porcelain tiles are seen throughout as well as metallics of all hues like those seen in polished and brushed finishes of nickel, copper and stainless steel.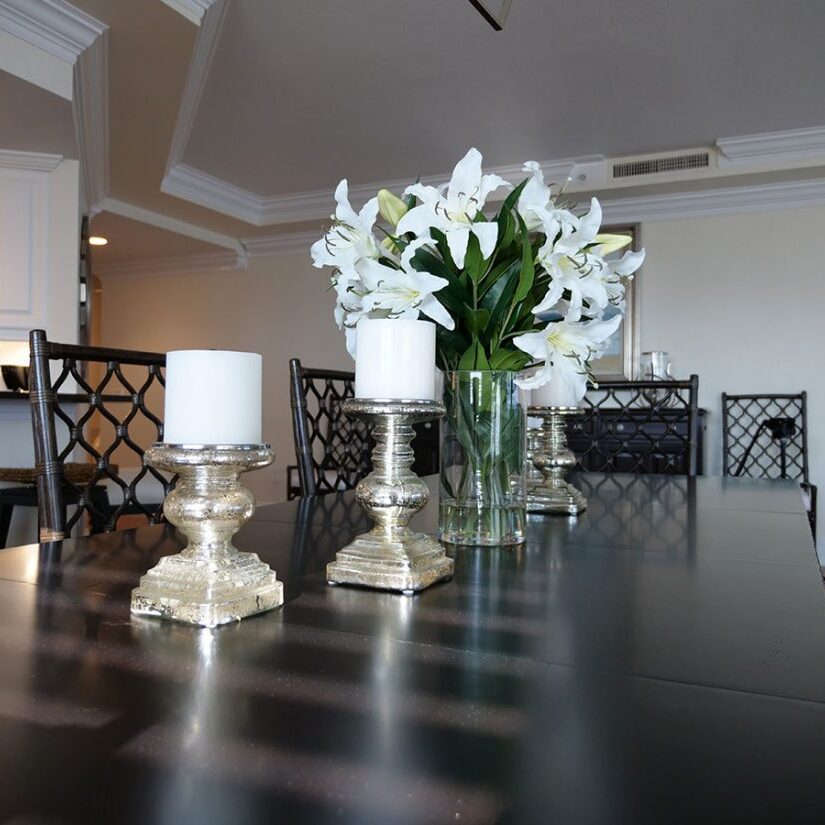 We purchased a condo on Sanibel Island 3 years ago and had 10 rooms/seating areas to furnish from scratch. We truly didn't know where to start! We worked with Bridget Vandenburgh from start to finish and are just thrilled with how it turned out!! Bridget spent time with us to get to know our taste, and then worked tirelessly to help us select furniture, fabrics, and accessories from lamps, mirrors, artwork, pillows, etc. The finished rooms flow beautifully from one to the next. We could not be happier with our condo!! Bridget is a talented decorator, and we highly recommend her.
—Charles & Cathy, Sanibel Island