Blind Pass Rental Condo
This Blind Pass rental condo, within in walking distance to Bowman Beach, received a complete remodel using vivid pops of blues like aqua, and cobalt.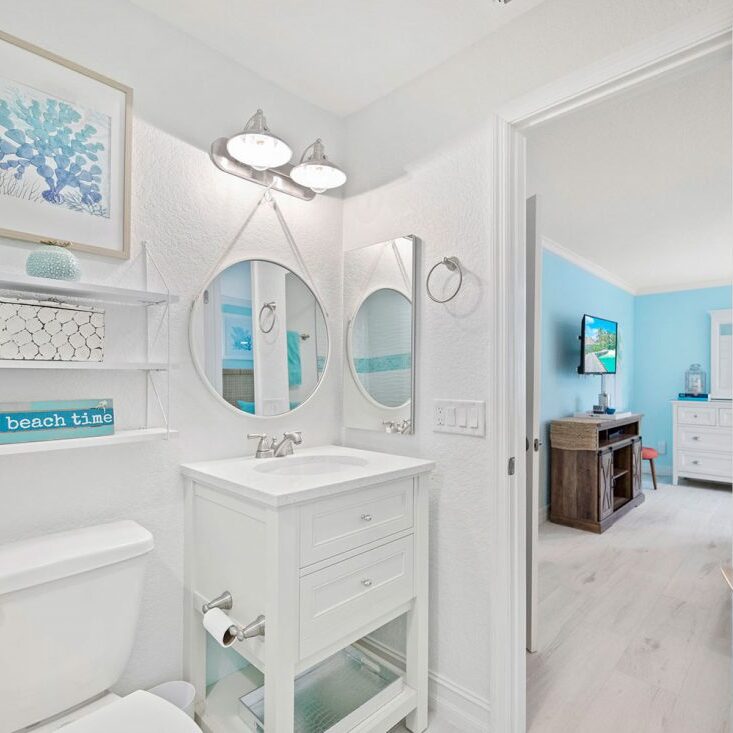 This is our second time working with Bridget. After working with her on our first property on Sanibel, we absolutely had to work with her on our second major remodel. One of her strengths is her ability to become attuned to her clients' style and then infuse a punch of "wow". We are so happy once again with the results.
—Wayne & Cathy L., 9/28/2020